Daniel Thaller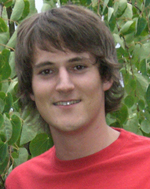 BSc.
Research Assistant
Address
Christian Doppler Laboratory for Automated Software Engineering
Johannes Kepler University
Altenbergerstraße 69
A-4040 Linz / Austria
Room: T 711
Email:

Research Interests
Automated Software Engineering
Software Product Lines
Projects
Publications
Lettner, D., Thaller, D., Vierhauser, M., Rabiser, R., Grünbacher, P., Heider, W.: Supporting Business Calculations in a Product Line Engineering Tool Suite. Proc. of the Joint Workshop of the 3rd International Workshop on Model-driven Approaches in Software Product Line Engineering and the 3rd Workshop on Scalable Modeling Techniques for Software Product Lines (MAPLESCALE 2011), SPLC Workshops 2011, Munich, Germany, August 22, 2011, ACM, pp. 26ff.
Private